If you don't have an adequate life cover, then the best time to buy a Term Insurance is Today and Now. Just go online and buy one. Don't wait.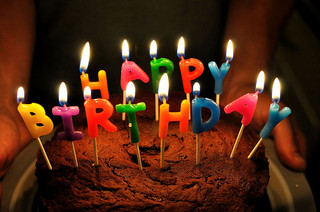 But if you want to be a bit smart about it, you can time the insurance buying & premium payment, so that you can pay lesser premium. The trick is to buy your term insurance before your birthday. But make sure you have enough time for the form filling, document submission, re-submission (yeah it happens), medical test, etc. I would suggest a month before your birthday would be ideal.
Term insurance premiums are calculated by your age and with each increase in the year, the premium cost goes up. So by taking a term insurance well before the birthday (instead of just after one) you are locking the premium for the entire term (30-35 years).
Also remember to time it on a month where you would have enough cash at hand. For example, March is a bad time to take term insurance. With all the last-minute taxes to be settled it is too much of a hassle, especially if you are salaried and this extra Rs.10000-12000 will make or break your month.
I would suggest to make all your tax savings or annual payments before the end of December and have the entire January-March period free. Saves you a lot of sleepless nights.
Also make sure you don't have it during the April-June period as you might have to pay your kid's education fees (even though "kids" might be in the future).
One can easily plan for such repeated expenses properly and don't have to worry about borrowing money from banks/friends.
So if your birthday is coming up in the next few months, go ahead and buy that term insurance now. If your birthday was just over and you still don't have term insurance, well, go ahead and buy that term insurance now.